Our incoming phone lines are open 10.00am to 1.00pm and 1.30pm to 3.00pm, Monday to Thursday only, however, we are all here working full, normal hours, i.e. 9.00am to 5.00pm Monday to Friday, so if you need to email, or leave a voicemail, we will gladly respond promptly.
VISIT our NEW fabric SELECTOR, showing over 4,000 of our fabrics!
We have a huge range of fabrics available for you to browse through. We obviously don't expect you to make a decision as to which fabric you would like us to use on your particular Caravan, Motorhome, Horsebox or Boat, just by using images!
To view our full range of over
4,000 searchable Fabrics,

FOR MOTORHOMES, CARAVANS , BOATS & HORSEBOXES, click below to go to our unique… FABRIC SELECTOR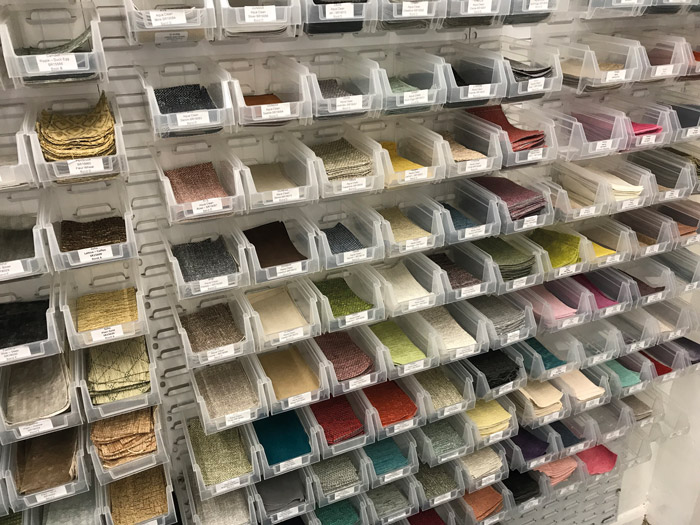 So, we will happily post you sample swatches of the fabrics that you would like to see 'in the flesh'. This is all offered free of charge and without obligation.
Please note that we cannot hold samples of all these fabrics in stock, so any samples you request will take a few days to reach you while we order them from the relevant fabric mills.
PRICES
We normally quote you for recovering your upholstery in one of 3 ways:
1. Our CONNOISSEUR Spec: Permanent, buttoned upholstery in one of 1,200 fabrics.
2. Our EASY CARE Spec: Upholstered in over 200 Machine Washable removable fabrics.
3. Our PRINTED POLYESTER Spec: Removable Washable 100% Polyester fabrics that fit over your existing cushions.
To view our full range of over
4,000 searchable Fabrics,

FOR MOTORHOMES, CARAVANS , BOATS & HORSEBOXES, click below to go to our unique… FABRIC SELECTOR