Our incoming phone lines are open 10.00am to 1.00pm and 1.30pm to 3.00pm, Monday to Thursday only, however, we are all here working full, normal hours, i.e. 9.00am to 5.00pm Monday to Friday, so if you need to email, or leave a voicemail, we will gladly respond promptly.
What we do and how we operate
Our website is designed to give you an overall insight into all the services we offer, with further details and advice given freely and gladly whenever you wish.
WHO AND WHAT DO WE SUPPLY?
We are specialist suppliers of Re-Upholstery, New Upholstery, Removable Washable Seat Covers, Foam, Curtains and Mattresses to owners of Static and Touring Caravans, Motorhomes and all types of Boats. We are very pleased to say that our customers are based all over the UK, literally from Cornwall to the Scottish Shetland Isles, as well as in France and Spain, and even a Mrs Mcleod in the Falkland Islands!
To view our full range of over
4,000 searchable Fabrics,

FOR MOTORHOMES, CARAVANS , BOATS & HORSEBOXES, click below to go to our unique… FABRIC SELECTOR
Working with you from a distance…
FREE

UK WIDE COLLECTION & DELIVERY SERVICE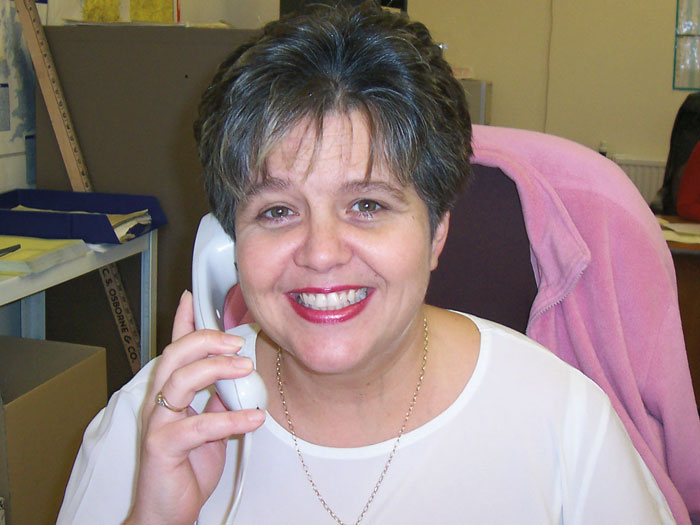 If you live too far away to drop off your items in person, then we are still very glad and able to help you. We are very experienced in helping customers with answers to queries and giving options and prices, all in a friendly, no pressure, professional manner. We are happy to talk to you on the phone or via e-mail. When it comes to payment, we are pleased to accept most debit/credit cards, BACS transfers and PayPal.
If we need to borrow any items to carry out your order (e.g. for cushion refilling, upholstery or re-upholstery) then we will simply send you special packaging, collect the packaged furnishings from you by courier and then safely return your finished order to you by the same method, ready for you to enjoy.
Please note the exception to this is motorhome cab seats. These need to be dropped off to us by car, as they are too easily damaged for us to collect by courier.
A customer's furnishings arrive and are unpacked ready to be worked on
Once complete, the re-upholstered items are carefully packed ready for collection
The completed order is collected and returned to the customer by courier
Our Collection and Delivery Service is FREE and operates UK WIDE. Please contact us to discuss our this Service.
Rest assured that however you choose to deal with us we will value your order and are confident that you will become another very satisfied, long term customer.
CONTACT Us
The Caravan & Boat Seat Cover Centre
Block 11, Cater Business Park, Cater Road, Bishopsworth, Bristol BS13 7TW
Tel: (0117) 941 0222
Fax: (0117) 946 5322
E-mail: info@cbscc.co.uk

Due to the Pandemic our office hours will temporarily be Monday to Thursday, 10.00am to 1.00pm and 1.30pm to 3.00pm.
To view our full range of over
4,000 searchable Fabrics,

FOR MOTORHOMES, CARAVANS , BOATS & HORSEBOXES, click below to go to our unique… FABRIC SELECTOR
Our Story
We're very proud of how our one-man band business has grown over the last 34 years into such a well-regarded supplier of made-to-measure leisure furnishings, from our base here in Bristol.
Watch the short video below to see a little bit more of what happened along the way! As you'll see, we've had our fair share of set backs…
Filmed by video production agency TopLine Comms
Jon's son, Oliver, checking his Dad's working hard, on the day we opened our newly expanded premises!
Why use us?
Here's why you should consider doing business with The Caravan & Boat Seat Cover Centre…
• An established, family run business for over 34 years.
• We can successfully work with you, WHEREVER you are located!
• 269 Years' combined experience!
• We give a fixed quotation, including VAT, that we stick to!
• We take the time to complete your order to the standard it deserves, in days not hours!
FREE UK-WIDE COLLECTION & DELIVERY SERVICE
WHAT OUR CUSTOMERS HAVE TO SAY
We are very proud of the positive things Customers have to say about us! We have over 60 Reviews available to read here…